Garden Irrigation & Drip Line Systems Melbourne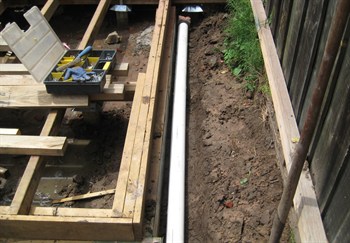 We use the latest methods of irrigation, connected to either the main supply or tank water. We provide expert advice on the appropriate system required for your needs. An efficient and reliable irrigation system will have a greener lawn and a lower water bill. We only use products of the highest quality and can ensure that our team of skilled tradesmen are highly experienced and updated on the latest equipment, irrigation systems and sprinkler systems. We have specialised machinery to install these garden irrigation systems in new as well as existing turf.
We can also guarantee that we work around your schedule to provide as much convenience as possible during the installation of the system. Our team are highly effective and productive, and pride themselves on finishing the job within the allotted time frame. We supply and install all the latest methods of irrigation for commercial or residential lawns or gardens as well as offering our services for irrigation repairs. Below are also some of the automatic sprinkler systems we provide and install, with many more available upon request.
Automatic Sprinkler Systems
Automatic or manual systems
Drip systems
Automatic or manual systems
We have a wide range of manual and automatic sprinkler systems available for your Melbourne property. This allows you to select whichever options works best for you. If you are able to monitor your sprinkler system then clearly a manual sprinkler system will best suit your needs. Likewise, if you are very busy and don't have time to water the garden or other area everyday, an automatic sprinkler system will best suit your needs.
Drip systems
Drip systems were initially created for the agricultural industry, but are now becoming recognised as the best and most economical option for water efficient irrigation in landscape applications. Dripline irrigation is extremely effective as the water is meticulously placed at the roots of the plants, where it is needed most. As a result, there are less weeds and fungal diseases. Drip irrigation systems are extremely easy to install, and are highly effective in that they can provide uniform watering at ground level where the plants needs it most.
Shrub sprays
Our shrub spray sprinkler systems can ensure even water distribution, and you have the ability to set it to any pattern and any radius. This system is ideal for shrubs or ground cover in non-traffic areas. It has also been designed for an easy installation.
Popup sprinklers
A pop up sprinkler system is perfect for garden and lawn irrigation. They come in a wide range of heights and sizes to suit your personal needs and your garden. They are consistently durable and reliable, and designed for an easy and seamless installation.We at Landscape Shape and Form also provide maintenance or repairs to existing irrigation systems, including upgrades. No matter the garden watering system you hope to utilise for your Melbourne property, we will be able to help!