Landscape Construction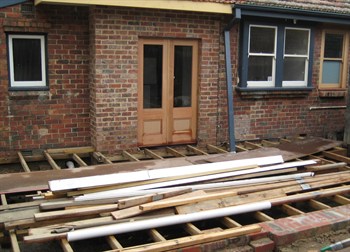 Our dedicated team of professionals with experience in a variety of trades will help you transform or renovate your project to suit your needs. Our landscaping construction team work seamlessly with our design team to prepare specifications and construction details specific to your garden design. They also will take care of forwarding the necessary documentation to the relevant authorities for review and approval. Our team of construction tradesmen are passionate about their trade and landscape design, and have a superior eye for detail. They have been thoroughly trained to maintain the highest level of customer care and quality service.
Gabion Retaining Walls
Our in-house landscape construction team have all been in the trade for many years and are fully experienced in building landscapes for both small and larger homes. Their skills cover a wide range of areas and are able to craft your landscape however you like, whether it be a simplistic and modern theme, a luxurious and lavish landscape, or a zen, asian-inspired garden. We only use quality products which are sourced from suppliers that we trust and that we know are of a high standard. Many of our hard landscaping constructions typically include paving, pergolas, retaining walls, driveways, ponds, gabion retaining walls and gabion walls. Our clients are always informed throughout the process step by step to ensure your 100% satisfaction. All of our construction tradesmen are white card holders and are educated in all aspects of workplace safety.
We are proud of the many outdoor living solutions we have delivered to the homes in Melbourne and the surrounding suburbs. Our main focus is on timely and relevant constant communication with our clients. Our team will work around your schedule to make sure that your home life goes uninterrupted and that our project is done at your convenience. Whether you want to add in a gabion wall, build up the outdoor space of your new home or transform your existing garden or landscape into something different, Landscape Shape and Form provides you with an easy, affordable, beautiful and highly individualised plan and execution to recognise your design dreams.
A unique and well-constructed landscape is the greatest way to enjoy the outdoors with close friends and family, or to entertain for a larger group. A look of maintenance and well thought-out design is always inviting and creates a space which people want to be surrounded by. Not only will it increase your quality of life at home, but it will also increase the resale value of your home, making it the first thing people see when they visit your home. Every homeowner we have worked with cannot imagine a house without a garden now that they have one that so effectively represents their styles and way of life. Our landscape construction team will work with you to ensure that your garden or outdoor space provides you with that same level of comfort and joy.
All of our employees are white card holders and are educated in all aspects of workplace safety.