Landscape Design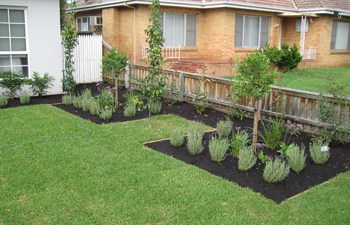 Typically our landscape design process is a multi-step process. Depending on the scale of your project, we offer a number of consultation services. Our top priority at the start of any landscape design project is to understand your ideas and the concept you have for your garden. We then come meet you for the initial on-site consultation, in which our designers will discuss your ideas with you as well as present you with our existing portfolio for your own inspiration. During this meeting we will discuss and determine what your exact requirements and specifications are for your outdoor space, including your entertainment area, garden, courtyard, etc.
Following the initial consultation, we will create a design plan based on the information that was discussed and decided on in the initial meeting. It will include an overall plan of the outdoor area, and any visual samples or images that are helpful. Once the landscape design concept is complete, we will arrange a quotation for drawing a plan. Detailed plans are then developed for structural elements and the overall installation of the new garden and outdoor space. Following this, we can arrange a second consultation to present the plan to you with any changes in design, structure, or cost. Once approved, we will present you with the final quotation. Following this, we can begin the construction phase.
Our designers have been designing gardens and outdoor spaces for the homes of Melbourne and the surrounding suburbs for over 40 years. We are a team of highly experienced professionals who pride ourselves on a superior level of customer care and quality service. We offer unique and quality landscape designs at an affordable price. Our designers work one on one with our construction team to make sure that your outdoor space is as you pictured it. We are always open to your suggestions and are especially attentive to your needs as a homeowner and creative individual as well. We explain to you the process every step of the way and always make sure to leave the site in great condition, and exactly as we found it when our team arrived. We are fully committed and dedicated to fulfilling our clients' expectations, as can be seen from our past projects and our solid base of loyal customers and their references. We are affordable, professional, punctual, and reliable. We are unique in the way that we take each client on as a partner rather than a customer, and make sure that the end result is as much their dream as it is ours.