Verandah Builders Fitzroy North — Verandah Design, Construction and More
For better outdoor living
With all the gorgeous weather we get in Australia, it's no wonder that we like to spend so much time outdoors. But who wants to sit in the hot sun all day?
That's why having a verandah makes so much sense, especially in Melbourne. With the roof protecting you from the elements, you can enjoy all the fresh air you could possibly wish for and create a calm, relaxing environment. Enjoy a nice cuppa in the morning before the summer heat kicks in or sit outside and enjoy the sound of rain — you'll be able to use the area year-round.
When it comes to creating that perfect outdoor living space for yourself and your loved ones, you want someone who can run with your ideas and take them to the next level. Our Melbourne builders can help!

Ready to get started on your Fitzroy North verandah? Get in touch with a builder today at 0417 574 150.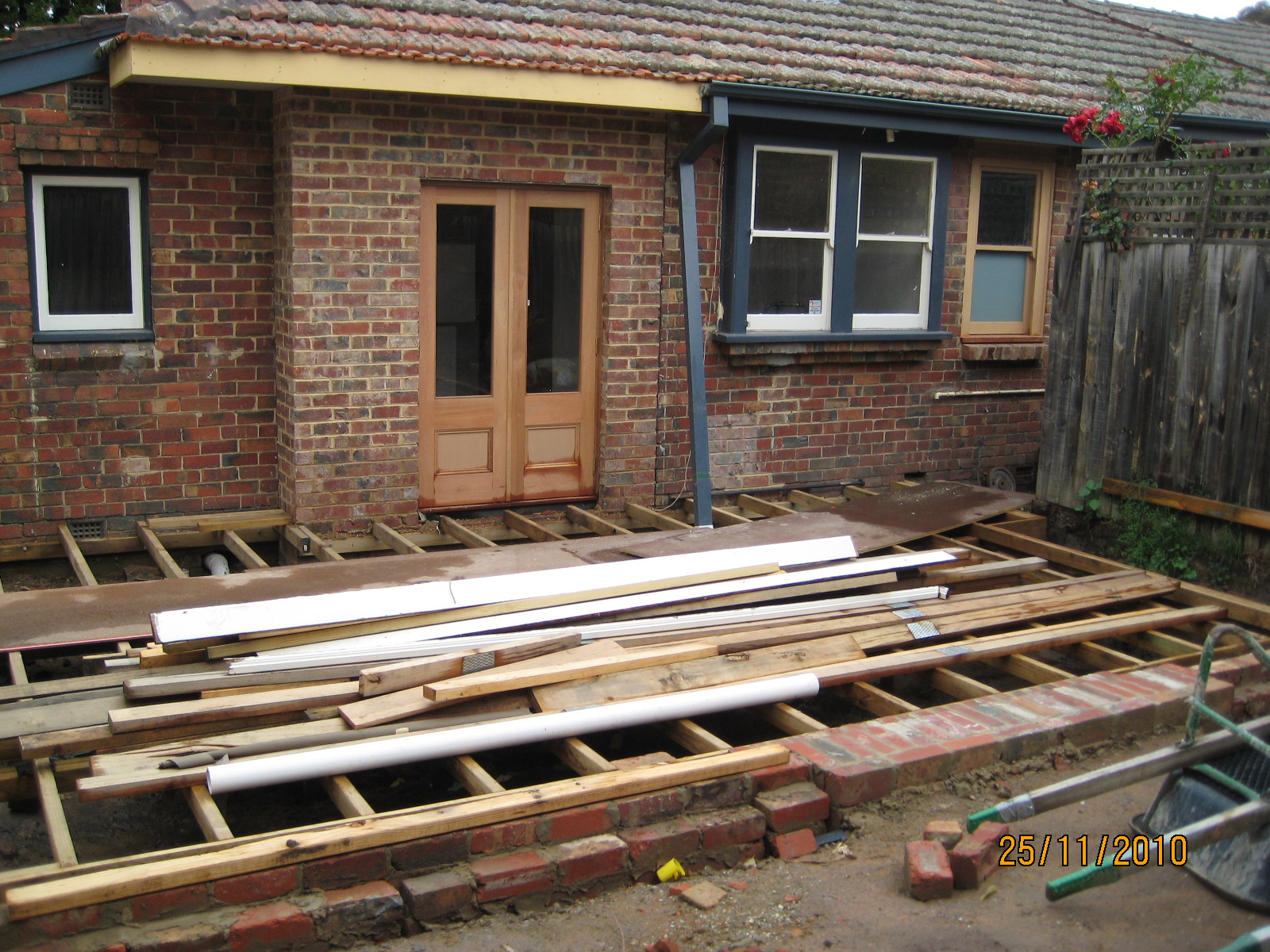 The experts in verandah design
We've been building verandahs in Melbourne for a long time —we know exactly how to approach your design.

The 'veranda', a Portuguese word meaning 'long balcony or terrace', was popular in India and soon became part of home architecture worldwide, especially in warmer climates such as Australia. Many homes in Melbourne have a verandah, serving as an entertainment area that adds a tremendous amount of value to a property.

A quality verandah should be an effortless extension of your house, augmenting the design and complementing the style. We ensure that your verandah design is suited to your home and is a space that welcomes you and your family.

We design and build beautiful verandahs that extend your home into the outdoors and create a stunning sense of space. To see what we can do for your Fitzroy North property, feel free to get in touch with our team!

A variety of verandahs for any Fitzroy North home
We have a variety of design options for all preferences and budgets, meaning we can provide our customers with a verandah that perfectly suits their needs.

Sturdy and stylish, our team can utilise all sorts of building materials to bring the vision you have in your head to life. With great attention to detail and workmanship, we help our clients construct an area of the home that they'll want to spend all their time in.

Whether you're after a simple verandah or something more intricate, paved floors or a timber deck, we have access to the best suppliers and materials for our projects. We can build using timber or steel, depending on your preference and the existing style of your home, and match the roof of the verandah or use it as a focal point in your design.

There are a range of roof options you can choose from: gabled, flat, sloped, and more. Each project is different — just as your home is unique — and no two of our verandahs in Fitzroy North are the same.

Whatever verandah designs you have in mind, our skilled Melbourne team will be able to bring your ideas to life.

Let us take care of all the hard work!
Renovations like building a verandah involve a lot of complicated planning and paperwork to ensure that everything is done correctly and safely. And while it is, of course, important, the process certainly isn't much fun — especially if you don't have much experience in the world of construction.

We're sure you have lots of better things to be doing, which is why we promise you a simple, streamlined experience.

We ensure that your new verandah meets all Victorian building regulations and take care of all the boring stuff: council approvals, getting a planning permit, building permit, and any other permits you may need during the project. Each builder on our Melbourne team has several decades worth of experience under their belt, meaning that we can easily guide you through the process, explain the things that need explaining and make things as painless as possible.

From start to finish, we'll be by your side and ensure that your project goes as smoothly as possible.
Your car will last longer if you protect it from the elements. If you don't have space in your garage for all your vehicles, a carport is the most logical next step.

Carports can add quite a bit of value to a house, providing shelter for cars, boats, and other vehicles — or even an undercover space for you to work. Additionally, having a safer space to store your vehicle can cut insurance costs, saving money in the long term.

We've built carports all across Fitzroy North and other Melbourne suburbs, providing quality results. We can construct sturdy structures that blend well with your existing roof, creating a seamless look.

Looking to completely renovate your backyard and outdoor areas? We provide a range of outdoor renovations: verandas, carport construction, pergolas, decking, patios, stone work and more.

We're willing to take on any project — big or small — and can help you completely transform your home. As a one-stop-shop for landscaping and carpentry services in Melbourne, we make any project you may have in mind simple.

Affordable prices, prompt and professional service and a whole wealth of building knowledge at our disposal — what more could you ask for?

Want more information about our verandah projects? Feel free to get in touch with one of our Melbourne builders — we're always happy to discuss any of our services.