Landscaping Hawksburn – Call 0417 574 150 to Speak to a Landscaper Today!
Inspired garden and landscape design Hawksburn homeowners will love
Looking for the landscape specialists that can bring out the best in your outdoor space? For the expert garden maintenance Hawksburn homeowners deserve, Stone Edge Landscapes is here to help you.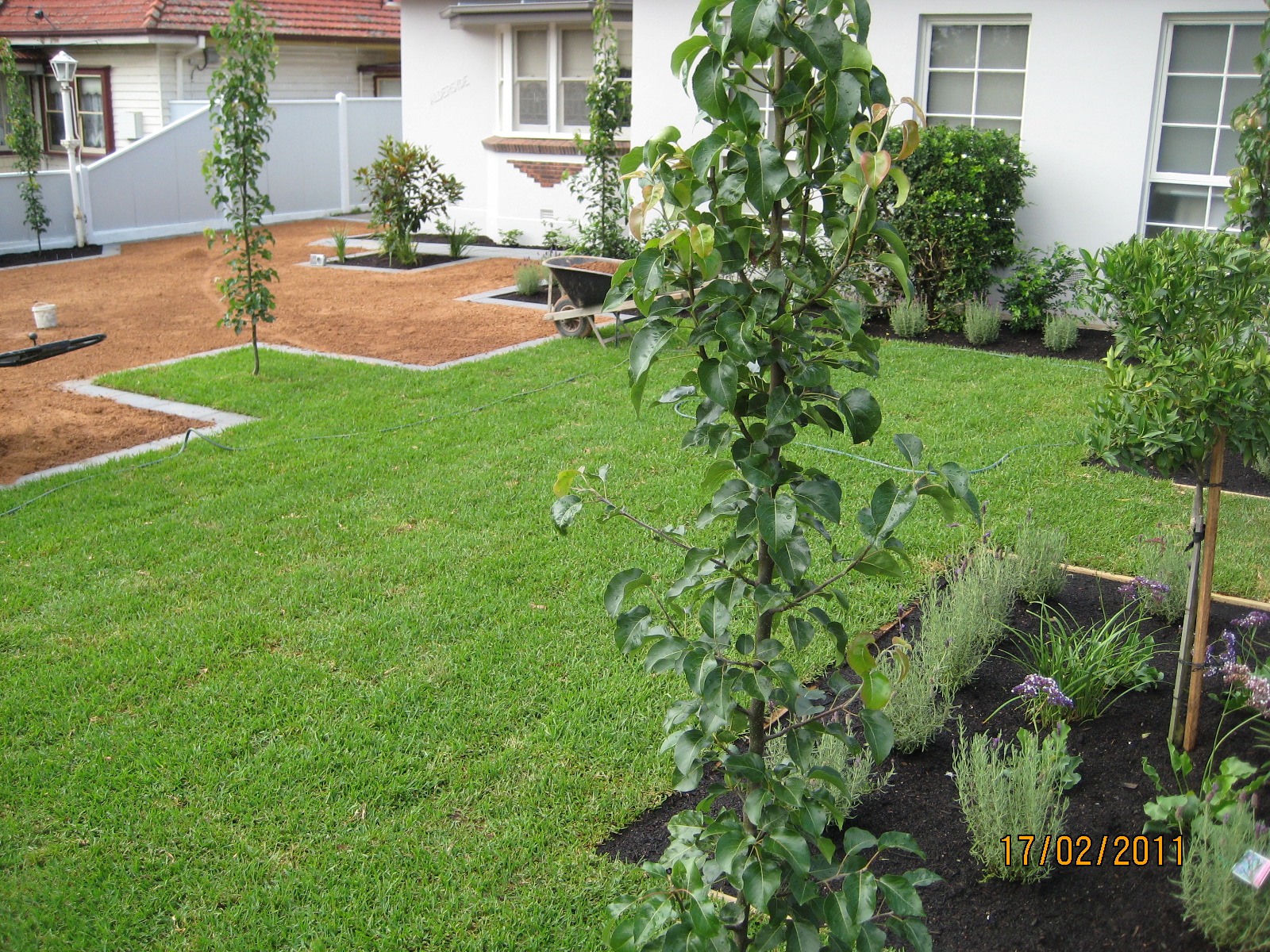 We have been operating in Hawksburn for over a decade now, though most of our team members have been working in the landscaping industry for at least 30 and 40 years, if not more. We pay attention to the smallest details of your landscaping job — we can see the potential in any outdoor space, and work alongside you to create a completely unique landscaping solution guaranteed to amaze.
Spending more time outside is good for the health of you and your loved ones, and is a great way to escape the pressures of the modern digital world. Create a garden or outdoor sanctuary that you'll never want to leave, or a beautiful and accommodating area for entertaining guests — whatever the landscaping project you have in mind, we'll help bring it to fruition.
Book a consultation with our Hawksburn landscaping team today by calling 0417 574 150 or by sending us an
online inquiry
— we'll get back to you ASAP!
Our landscaping process
Each landscaping job begins with an on-site consultation at your Hawksburn home or business, so that we can fully understand your ideas and the dreams that you have for your space and help you turn it into a reality. We present you with our portfolio of past designs to give you inspiration and to show you the possibilities for landscaping your garden or outdoor space.
Once we have a firm grasp on your landscaping requirements, specifications and individual preferences, we can get started with the fun! Our landscape designers are fully qualified, experienced and committed to working with you every step of the way to bring your vision to life with quality craftsmanship.
We know that it's the small details that really make your garden or outdoor space work. Whether it's our designers, construction team or artists, precision is at the heart of everything we do at Stone Edge Landscapes and we are committed to providing you with the best quality landscaping work.
We do landscaping for both residential and commercial clients in Hawksburn. We've worked on projects big and small, and are fully equipped to tackle any job that comes our way.
For landscaping Hawksburn homeowners love and trust, you can always rely on Stone Edge Landscapes.
For all of Hawksburn's landscaping needs
Stone Edge Landscapes does all sorts of landscaping to make your front or back yard the greatest that it can possibly be: retaining walls, pool landscaping, garden design — any landscape design Hawksburn homeowners could ever need, we provide a quality solution every time.
We are a proud member of Landscaping Victoria, and are dedicated to upholding the association's standards of 'Quality, Pride and Professionalism'.
Our experienced construction and design team work together to bring you the best landscaping in the Hawksburn area. We work alongside our customers, collaborating with you every step of the way to create a custom landscape design tailored to your needs and wants.
What landscaping are you looking for?
Retaining Walls
The partners and landscape designers you need to bring your Hawksburn garden to life
If your Hawksburn outdoor area is in need of some special attention and TLC, we are the team that can help.
We know that it is your personal touch that really makes your garden great — at the end of the day, your garden or outdoor space should reflect your own personal styles and tastes and be a place that you want to spend all your time in.
We consider each of our clients as partners in their landscaping project — you provide the spark, and we provide the expertise to guide, cultivate and execute the design as intended.
We want to help you put together the best design possible and bring it to life as best we can. We only use the best materials and the best craftspeople to complete your landscaping project to the highest possible standard so that your garden or outdoor space is the best version possible.
For the best garden design and landscaping in Hawksburn, Stone Edge Landscapes can help.
Our team is committed to providing you with the best landscaping services in Hawksburn every time. Contact us today at 0417 574 150 or using our online inquiry form and we'll set up a consultation and quote for your landscape project!