Pergola Builders St Kilda South, Melbourne
Enjoy your outdoor lifestyle
Us Aussies love to spend time with each other outside, and what better place to do it than your very own pergola? With a little bit of shade from the hot sun inside a gorgeous structure, you and your loved ones will be able to take full advantage of the Australia outdoor lifestyle.
Pergolas are an aspect of home renovations that can really raise the value of your home and improve the overall look of your backyard. If you want to class up your St Kilda South home, building a pergola is a surefire way to do it.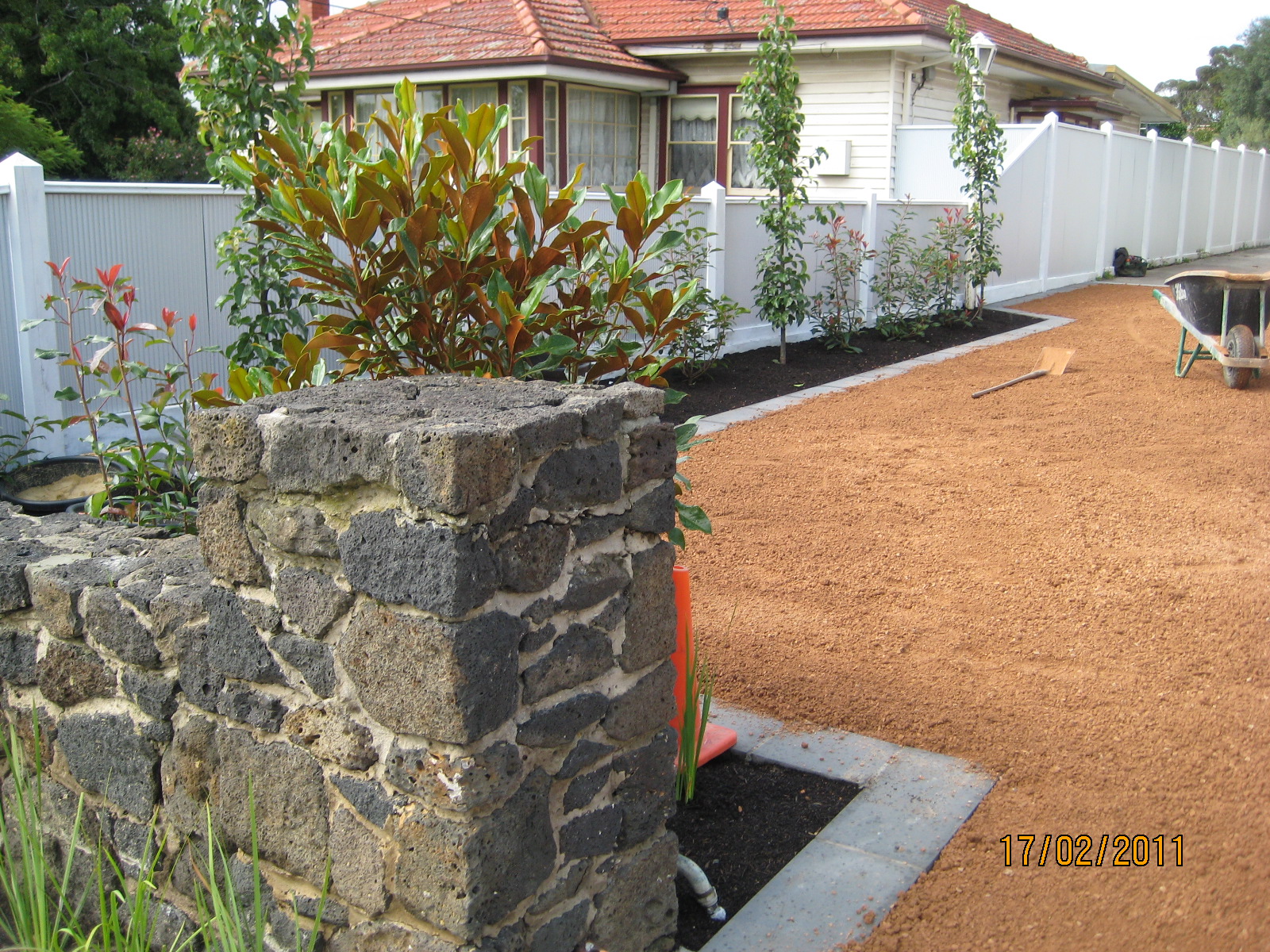 Our builder team has worked in Melbourne for over a decade, bringing your dream designs to life. We balance durability and design, creating pergolas that look good and work well for years to come.
We've exceeded the expectations of countless St Kilda South clients — will you be next?
Get a free quote for your pergola project today! Call us today at 0417 574 150
The builders St Kilda South homeowners love
Customer satisfaction is our biggest concern: we want to make sure that client expectations are completely met and that you can enjoy your new pergola without a single worry. With a reputation for friendly and professional service, our team has come together to deliver excellent customer service and carpentry on all our jobs.
We only take on the best builders St Kilda South has to offer, meaning that the members of our team are experienced and committed to quality work. We approach every renovation project with the same level of enthusiasm and ensure that you get the services you deserve.
Find out why we're the builders St Kilda South trusts to take care of their pergolas — get in touch with the team today!
Bring your dream to life
When it comes to building pergolas in Melbourne, you have a range of materials you can choose from. Depending on the location, your budget and style, we can recommend several types of construction materials: Colorbond, concrete, powder-coated aluminium, timber, and more. The only limit is your imagination!
The roof is another area where you have some creative liberties. Climbing plants are popular, as are shade mesh and wood slats. Each creates a different space based on the way it lets in light, meaning that you can tailor your experience.
We realise that to build the perfect pergola, it has to be YOURS. We give you as much control as you choose, offering our expertise and up-to-date industry knowledge to help shape your design. And if you want us to take the reins on this one and deliver a stunning space, we're happy to accommodate!
Best deck builders in St Kilda South
What's a pergola without a beautiful timber deck to go with it?
Stone Edge's decking services add another dimension to your design, pairing pergolas with complementary decks that only increase value and enjoyment. Our deck builders have taken on decks all across Melbourne and deliver high quality work on every project.
When it comes to decking, St Kilda South homeowners have a range of options to choose from. We can use all sorts of timber decking — hardwood, softwood, and composite decking — in your design, based on your preference and budget.
Our deck builders can help you choose a perfect aesthetic to go with your pergola structure and install quality decking that will last.
To get started with your deck construction, speak to one of our expert Melbourne deck builders about your project!
Our process
We strive to make our pergola building process as simple as possible. Here's how we work:
We start with an initial consultation and inspection of your outdoor area, allowing us to envision how your pergola will take shape. It's during this time that we learn more about you and your needs so that we can deliver a final product you'll love.
Design time! Our experts come together to craft a custom design with your style and specifications in mind, creating a perfect pergola that will complement your home.
Our pergola builders get to work. Our construction team has streamlined the process, allowing us to provide quality services at a swift rate.
All done! You can now enjoy your new outdoor area!
We design and build your perfect pergola, crafting an outdoor living space that will serve your family for years to come.
Trained in carpentry, our team knows how to artfully build a structure that will stand the test of time. Whether you're after a simple wood structure or something more intricate, our craftsmen will be able to deliver excellent results.
Ready to get started on your renovation? Give us a call at 0417 574 150 and speak to one of our expert builders!
What's the difference between a pergola, a patio and a verandah?
Many Melbourne customers come to us looking to revamp their outdoor spaces, but not knowing what they want. And although some use the terms interchangeably, there is a difference between pergolas, patios and verandahs.
Pergolas
Pergolas are a typically free-standing structure that provides a perfect shady spot for entertaining. Although traditionally timber, they can be made of all sorts of materials and come in a range of shapes and sizes. Pergolas are a garden feature, rather than a feature associated with your home, and do not have a roof; instead, they often have open rafters or plants.
Patios
Patios are quite similar to pergolas in that they serve as a dining and entertaining space and can both incorporate timber decks; however, patios are also often paved areas. The biggest difference between the two is that the patio is typically seen as part of the house, while pergolas are typically part of your garden.
Verandahs
Verandahs typically feature a closed-in roof, compared to a pergola's rafters, shade cloth or vines. They are also usually attached to the building and act as an extension into the outdoors, while pergolas are free-standing.
At Stone Edge Landscapes, we offer all sorts of renovation services for outdoor areas in Melbourne: pergolas, patios, verandahs, decking, pool areas, and more. We can bring your designs to life in perfect detail, crafting a high quality outdoor experience.
Need a partner for your renovation projects? Contact us today at 0417 574 150 for a quote!
Contact us today!
Ready to get started on your home renovations? Let us take the wheel and guide you!
Our St Kilda South pergola builders are ready to take on any job you have in mind, providing you with the experience and quality craftsmanship you deserve. We've served the Melbourne suburbs for over a decade, during which we've built strong relationships with suppliers of quality products and refined our construction approach.